How to attach G-Hold Tablet Holder to STM Dux Case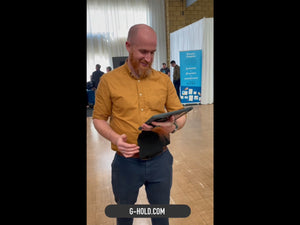 G-Hold Tablet Holders are a popular choice for teachers, students, pupils for their iPads or Microsoft Surface Pros. Here we show how to attach a G-Hold Universal Tablet Holder to an STM Dux case.
You can also see this combo in action at a Nissan showroom.
Please get in touch if you wish to find out about our solutions for enterprise and education.